A Luxury Italian Furniture Store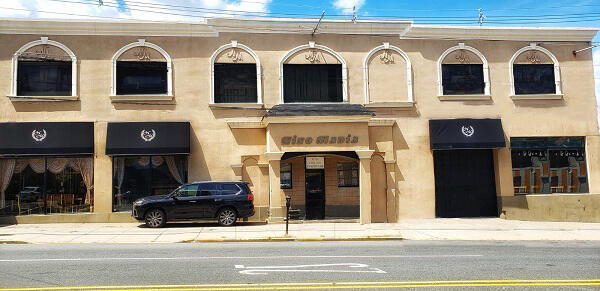 At Nino Madia Furniture & Design you'll experience the extraordinary, every day. We specialize in high-end, luxury imported Italian and European furniture that transforms your living space. Whether your furniture style runs classic french provincial or contemporary, we have a piece that will inspire and delight. Choose from individual, one-of-a-kind furnishings or coordinating sets of our fine furniture. Take advantage of our years of interior design expertise–get in touch or visit our showroom to see our fine Italian furniture firsthand.
Why Choose Nino Madia Furniture & Design?
We are an Italian furniture store like no other. At every step of your luxury furniture's journey–from communication with the factory to shipment, delivery, and installation–we take the utmost care to ensure your total satisfaction. Whether your home is located in the United States or abroad, we can promise the finest quality luxury furniture that will enhance your surroundings and enrich your life.
---
Luxury Furniture Collections
Your luxury home deserves only the best adornment and the very highest quality furnishings. The experienced team at Nino Madia Furniture & Design will spend the time it takes to help you find the perfect piece of luxury furniture to fit your space. Our classic styles honor eras long past, but evoke a modern take on tradition. Enhance your living, dining, and personal spaces with exclusive pieces from our extensive Italian furniture store. Our collections are never mass-produced but are tailored to customer preferences, like the finest couture.
---
What People Are Saying
The quality and feel far outweighs the price, worth the money

"Sales associate was very friendly and knowledgable about the furniture, and gives multiple options to pay the bill. I have gotten many compliments of the furniture in my house, all from this store. Not cheap, but the quality and feel far outweighs the price, worth the money."

~ Karishma Rivers

I give the quality and customer service an A+ I highly recommend this store

"My experience at Nino Madia Furniture has always been very satisfying. I have shopped here for more than 3 years. They store so many hidden gems that I always find!"

~ The Truth

They have the best and most exquisite imported Italian anywhere is the US

"Nino Madia Furniture & Design is in a class all by itself. (…) Some of their designs are literally breathtaking This is my favorite furniture store. The only one I will use for my home furnishing and design."

~ Sage Crystal

This was one of the largest showrooms I've seen in new jersey

"This was one of the largest showrooms I've seen in new jersey. The selection was beautiful, everything from classic to modern, and you can tell that all the pieces were quality. The delivery was right on time and I never expected the owner to follow up to make sure i was happy with my purchase. Excellent experience."

~ Nicole