We Build a Luxury Experience for your Home
Our premise is to create great places to live, we are home design advisors who import the best quality Italian Furniture and other European Furniture for our customers. Certainly, we have been in the market for over 40 years, during which we have been importing and fabricating custom and luxurious furniture for the home. As a result, we count with all the experience you need from your furniture advisor. Consequently, our customers have sent their furniture to their homes not only across the United States but to various countries, such as Aruba, South America, Africa, Spain, and the Dominican Republic among others.
Interior Design Advisory
We are aware that every person is unique, every place is different, every house, every home, every family has an essence, in other words, a style. Therefore our services include personalized advisory for you to make the best decision choosing the furniture that best fits your home space and living style.
Yes, we make home visits!
We Deliver!
We deliver and set up in New Jersey and New York metropolitan area, but if you live in a further distance, we count with independent moving and trucking companies to provide long-distance white glove delivery service.
Easy to Pay!
We accept all payment methods, Bitcoins for instance.
Moreover, we offer you the possibility to get high-quality furniture with credit, at no interest! Isn't it interesting?
Visit Us!
Our Showroom is open 7 days a week for your convenience.
In the same vein, you may visit our online store for special clearance and new arrivals, likewise to explore our extensive partners and associates from Italy and other European factories.
Want More Information?
For more information, please sign up for our Sale Alert and we will email you when special opportunities are available.
To sum up, if you would like price quotes and price matches, or to schedule an at-home visit for an Interior design project, please use the contact form in the Contact Us page.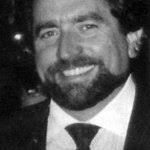 Nino Madia, President & Designer