Luxury Furniture for Your High-End Home
Beginnings & Growth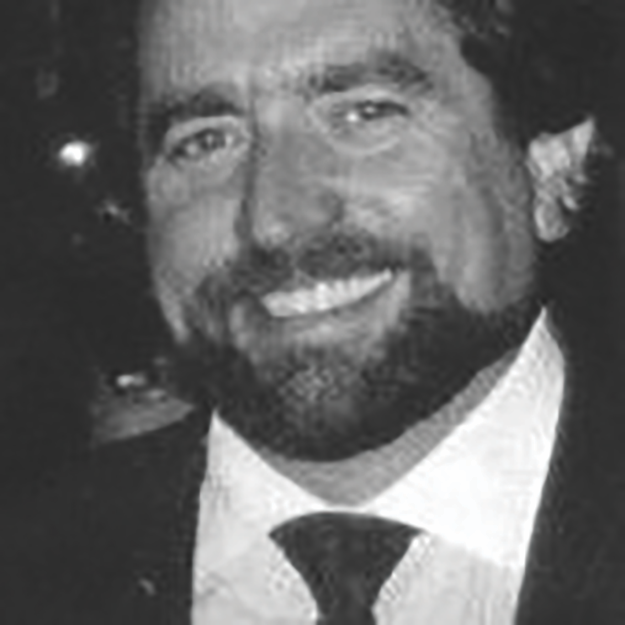 As a teenager, Nino Madia emigrated from Italy and came to the shores of the United States, settling in the New York metropolitan area. He eventually landed a job in a furniture store and the rest is history. Nino recalls, "I got hooked; I've been doing it ever since."
Nino's varied background and deep Italian roots led to the formation of his own furniture store, one with a natural affinity for classic European styles. Nino Madia Furniture & Design was born in 1975 and today the showroom is located in New Jersey. In 1990 Nino's son Frank joined the business, and along with several sales people they offer design expertise, helping clients to create the ideal interior for their luxury homes.
Our Specialty–What Sets Us Apart
At Nino Madia Furniture & Design we understand the importance of craftsmanship and quality. Our clients are individuals with refined taste and a discerning eye–their homes and daily surroundings reflect that. The furnishings we offer compliment their lifestyle; they cannot be found anywhere else, and are handcrafted by skilled artisans who have generations of experience. The unparalleled quality of our selections harkens back to classic European furniture, French provincial reproductions, and opulent masterpieces, but we also appeal to modern styling with a variety of contemporary furnishings.
We specialize in couture, Italian-made furniture that cannot be compared with other available selections. Nino Madia Furniture & Design partners with over 400 artisanal producers in Italy, each with their own specialty. This allows us to offer the widest selection of luxury furnishings to match each client's personal taste and style preferences. Thanks to Nino's direct contact with factory owners and clear communication in Italian, he is able to ensure that his industry contacts translate client specifications exactly as they fill each order.
Service and Client Relations
When you work with the team at Nino Madia, you will be treated to the ultimate customer service experience. After contacting us via phone or following a recommended visit to our showroom, clients will receive a one-on-one consultation. We will discuss options and walk through the decision making process together. Whether you are selecting one piece or an entirely new collection to outfit your home–our attention to detail is always the same. We will visit the space you're designing, take measurements, plan and sketch to be sure that the interior design and layout of furniture for your order fits perfectly with existing decor, or when creating a brand new space. Most pieces can be fully customized to coordinate with your personal preferences in fabric, wood stain, hardware selections, gold and silver leaf gilding, and other details when working with fine carved wood furniture.
After noting specifications and ordering, your custom piece of fine furniture is imported from Italy with great care, ensuring that items arrive in pristine condition, ready to be placed in your living spaces. Our furnishings are built to last and of an heirloom quality–many will go on to become treasured antiques for our clients and their families. Our customers overwhelmingly love what we offer, and we have designed homes from coast to coast in the United States and abroad–from South America to Africa, several European countries, throughout the Caribbean and beyond.
Delivery, Payment, and Repair
Since we are based immediately outside of Manhattan NYC in New Jersey, we are happy to personally oversee delivery and set up for clients located in the New York metropolitan area. For customers who live further away, we offer long-distance, white-glove delivery service from trusted independent moving and trucking companies in all lower 48 states. We ensure the very best in quality, safety, and service for every project, large or small.
Nino Madia is also proud to offer various forms of payment for clients' ease and convenience. Besides typical payment methods, we also accept more modern currency, like Bitcoin. We are also happy to offer interest-free financing.
Thanks to our in-house skills and on-site workshop, we are able to repair or refinish a customer's beloved piece of furniture should it sustain any damage. Beyond repairs, minor adjustments, and assembly, available services could include: small custom-built furniture, custom kitchens, bars, fireplace mantles, and custom wall units. We also offer assistance with refinishing and remodeling needs as part of a larger project for established customers.
Visit Nino Madia
While our website does offer a glimpse into the products we offer, the best way to get to know our collections is to see their quality and detail up close. Our expansive showroom is open everyday (closed on Sunday during the months of July and August) and it is worth the drive to see our luxurious display items in person. Plan a visit to meet our team–including Nino and Frank–We are always excited and welcome a new project, and look forward to sharing the hundreds of options genuine high end Italian furniture has to offer.
Contact us for details, to schedule a consultation, or to request a price quote. To see examples of our work please take a look at our online portfolio.